Wholesale
Plant propagation is the process of multiplying plants. Planthunter Limited is specialized in propagating by cuttings. Main varieties are Monstera, Philodendron, Hoya, and Sansevieria but also many rare and unusual plants.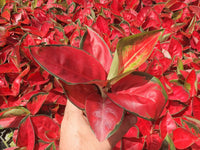 We use a mix of techniques to ensure that the results give our customers strong and vigorous cuttings, rooted or unrooted. 
We have our own rooting houses to create the right environment.